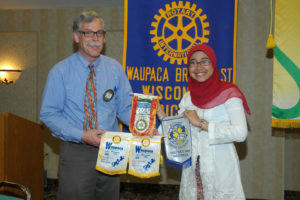 Join Us as a RYE Volunteer:
Change Lives and Build World Peace One Student At a Time
Our Youth Exchange volunteer staff is the life-blood of the program and we appreciate your willingness to participate! District 6220 operates according to regulations from Rotary International and the U.S. Department of State.
RYE Volunteer Application:

This application will require you to submit two personal references (not your relatives or other Rotary Youth Exchange officers) and you'll be asked to submit a background check. After you're approved, you'll be required to complete the NAYEN (North American Youth Exchange Network) youth protection training and volunteer trainings. If you're planning to be the RYE Officer in your club, a Dept. of State training module (based on Federal Rule 62.25), which covers the J-1 visa program for exchange organizations in the United States.
Thank you  to all of our RYE Officers, Club Counselors and RYE Committee members!