District 6220 Rotary Youth Exchange
District 6220 is located in Northern Wisconsin and most of the Upper Peninsula of Michigan and includes nearly 50 active Rotary Clubs in communities large and small throughout this wonderful area of the United States.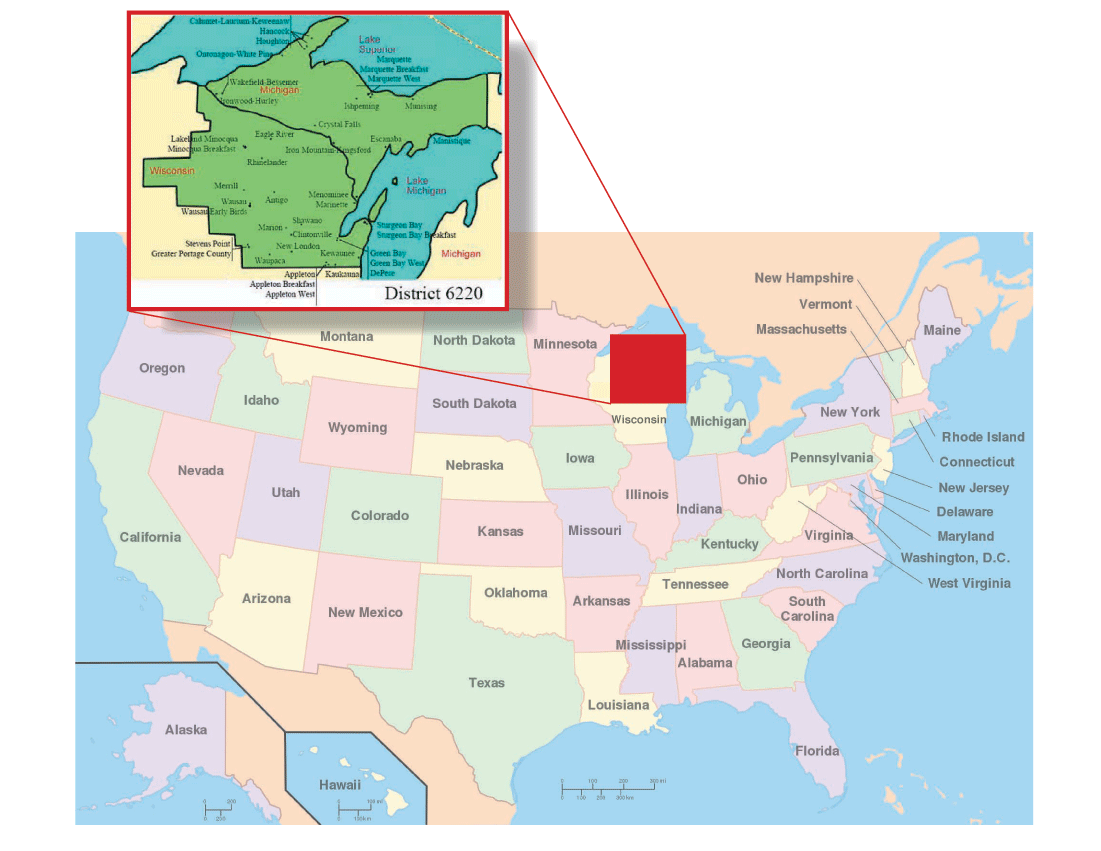 The area abounds in natural beauty. Kayak to the breath-taking Pictured Rocks on mighty Lake Superior, paddle a canoe on a small inland lake in Wisconsin or hike through the dense forests and hills of the rugged Porcupine Mountains.
See a Green Bay Packer football game at historic Lambeau Field. Enjoy a fish boil on a cool Autumn night in northern Door County on the shores of Lake Michigan. Lose yourself in a corn maze in central Wisconsin at harvest time. Snowmobile and ski in the deep snow of the Upper Peninsula.
This is probably your first step on a life-changing, exciting adventure as a Rotary Youth Exchange student! Our vision for you is to use this information to learn how being involved in the Rotary Youth Exchange program will expand your horizons across this beautiful, exciting and entertaining world we live in! Watch the video below for a first-hand testimonial:
A History of Excellence
District 6220's RYE program has been training, sending and receiving high school exchange students since 1974. Since that time, our Rotary Clubs have hosted nearly 900 students and sent hundreds of our District's high school students abroad.
District 6220 is fully certified by Rotary International, the Council on Standards for International Educational Travel (CSIET), and has been recognized and honored with a Gold Award standard from the North American Youth Exchange Network (NAYEN). Our dedicated staff of volunteers at the District and Club level work tirelessly for the safety and well-being of our Inbound and Outbound students, truly living up to the motto of Rotary International: "Service Above Self".