The District 6220 Short-Term Exchange program allows students the opportunity to get a better view of the world by spending 3 to 6 weeks during the summer in the country of your choice under the sponsorship of your local Rotary Club.
It is for students age 15-18 who want to live abroad during their summer vacation from school and host in return. Candidates should be adaptable and flexible, well-mannered and want to experience life in other countries and cultures.
Applicants must be sponsored by a local Rotary Club. This unique program is a truly reciprocal, as you will be matched with a host family overseas with a son or daughter who is also age 15-18 and who wants to visit in the United States. You will host that student either before or after your visit.
Timeline & Process
The process begins with your local Rotary club. They may have their own process for selecting short-term applicants. Please contact them and express your interest in participating in the STEP program. They will direct you to the next step if you are selected. If you do not have a local Rotary club (within 60 miles), please contact us using the contact information below.
The initial application is currently being accepted and the deadline for the 2024 Summer Exchange is December 31, 2023, as program capacity allows.
After your initial application is reviewed and accepted, a supplemental application will be sent, where you will select your countries and provide additional information. Supplemental Applications are due February 1st, 2024 along with your $250 application fee.
Your family will meet with your local Rotary Youth Exchange Officer (RYEO) to go through the Host Family process by March 1st, 2024.
A

mandatory

Orientation for the student and at least one parent will occur on April 13th, 2024, in Green Bay, WI.
Matches will begin to be made after your Host Family application is approved. Most applicants are matched with another student. If we are unable to find a match, you will be notified by May 1st and your application fee will be refunded.
Travel dates occur from June through August, when you are out of school. Exact dates are set by families.
Additional information can be found in the FAQ's.
The countries currently available (subject to change) include: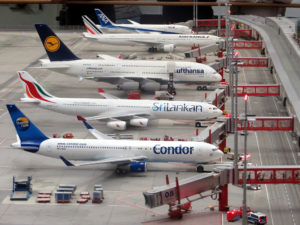 Taiwan
France
Mexico
Germany
Finland + Estonia (multidistrict)
Sweden
Switzerland & Liechtenstein
Austria
Netherlands
Denmark
Italy
Spain
Additional countries may be available.
For more details, contact:
Gage Beck, STEP Coordinator