The District 6220 Short-Term Exchange program allows students the opportunity to get a better view of the world by spending 3 to 4 weeks during the summer in the country of your choice under the sponsorship of your local Rotary Club.
It's for students age 15-18 who want to live abroad during their summer vacation from school and host in return. Candidates should be adaptable and flexible, well-mannered and want to experience life in other countries and cultures.
Applicants must be sponsored by a local Rotary Club. This unique program is a truly reciprocal, as you will be matched with a host family overseas with a son or daughter who is also age 15-18 and who wants to visit in the United States. You will host that student either before or after your visit.
The best part of all of this is the low cost of the program! It's just a $250 processing fee and airfare. Your host family will provide you with a room in their home, meals, and entertainment while you're abroad. You then provide the same for your new host brother or sister when they stay with your family here in the United States!
Applications (link below) are accepted year-round, but the deadline for having your best chance at getting your first choice of country is February 1. Your match will be made shortly after that and you and your parent(s) will attend an orientation in April or May. The orientation will cover the rules, regulations, insurance, packing and luggage suggestions, expected behavioral standards, and other general information.
The actual dates of the exchange will be coordinated by you and your host family. Typically, summer exchange programs occur during June, July, and August when you are out of school. If you choose to make an exchange with a southern hemisphere country then your exchange partner will expect to come here during their long summer break in December and January.
The countries currently available (subject to change) include: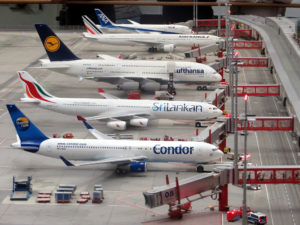 Argentina
Taiwan
France
Brazil
Finland + Estonia (multidistrict)
Denmark
Italy
Spain
For more details, contact: