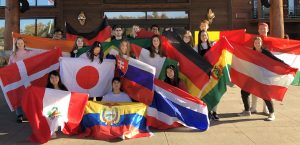 2019 Inbounds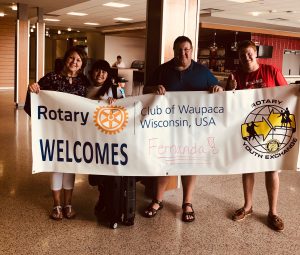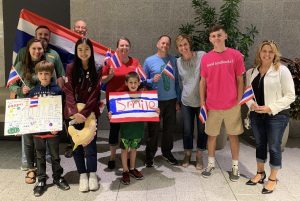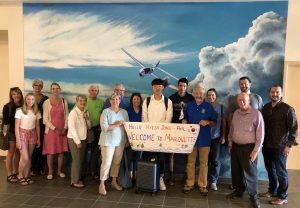 A few of our new Inbound students, arriving at airports in Wisconsin and Upper Michigan for their big year!
Are you coming to District 6220 in the USA as an Inbound student? If so, these pages are for you!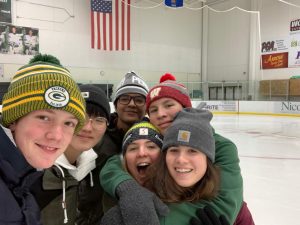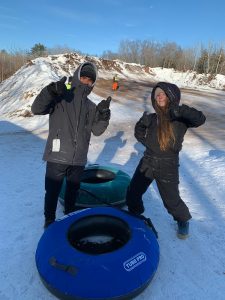 You'll learn a lot more about being here in Northern Wisconsin and the Upper Peninsula of Michigan when you attend our Inbound Orientation meeting in late August, shortly after your arrival, where you'll meet the other Inbound students and our staff. You'll learn about living in the USA and about our area of Wisconsin and Michigan, and you'll learn how to be a successful exchange student during your year with us! We're happy to have you here.
Our area is mostly rural with a lot of small towns, and a few larger cities added to our boundaries, including Green Bay, Appleton, Wausau, and Marquette. Chicago and Minneapolis are within a day's drive, and many of you will have the opportunity to visit there with your host families, friends, or Rotary members.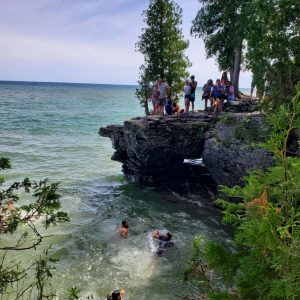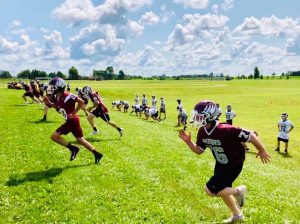 We enjoy the outdoors and like to get outside and be active in all four seasons — Spring, Summer, Fall and Winter. You'll enjoy snowmobiling and riding ATVs, fishing, baseball, American football, skiing, and hiking.
Your high school will begin classes in early September and finish in early June, with holiday vacations around Thanksgiving, Christmas, and in the Spring.
You will find your Rotary Club members to be helpful and friendly, with a desire to learn about you and your country and traditions.
To find out more information, click this blue box!