As an Inbound student in District 6220, You will have the opportunity to travel throughout the United States through a series of optional Rotary-approved tours. You'll have to check with your District Inbound Coordinator and your RYE Officer for details, and make sure the tours don't interfere with school or other activities.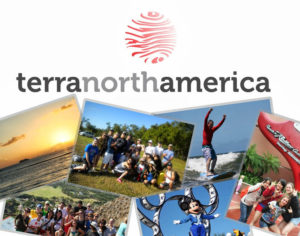 Our tour company is Terra North America (terranorthamerica.com), and they offer the following tours:
FLORIDA (November):
Start out in the magical city of Orlando, home to DisneyWorld, Epcot Center, Hollywood Studios, and Universal Studios, and then move on to the Kennedy Space Center for a look at the latest NASA has to offer, before finishing with a relaxing day at the New Smyrna beach, voted as "The Best Beach in Florida".

NEW YORK CITY (December):
Just in time for Christmas lights and shopping, this 6-day tour includes the United Nations building, Grand Central Station, the Empire State Building, Times Square, a Broadway show, the 911 Memorial (World Trade Center), Statue of Liberty, the Metropolitan Museum of Art and Central Park.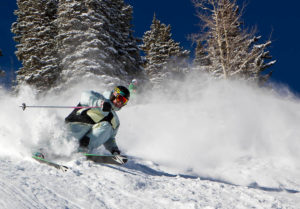 COLORADO (March):
If you're ready to ski the best snow in the United States, the COLORADO SKI TRIP is for you! This trip is planned for March just in time for Spring skiing, and includes four legendary ski resorts: Snowmass, Buttermilk, Aspen Highlands and Aspen Mountain.
HAWAII (April):
If the Wisconsin and Upper Peninsula winter is getting too long, it must be time for HAWAII! This 9-day trip in April will warm you up and get you started on your summer tan. Surf, snorkel, swim, ride a catamaran. Take a tour of Pearl Harbor, and top it all off with a luau at the Polynesian Cultural Center.
In June, choose between two-week tours of the EAST COAST or WEST COAST.
The West Coast tour starts in Los Angeles, and goes to Santa Barbara beach; San Francisco with its world famous Fisherman's Wharf, cable cars and Alcatraz Island tour; Yosemite National Park; Death Valley; Las Vegas; the Grand Canyon; and San Diego.
The East Coast tour includes the most historic sites in the United States! Start in Philadelphia and tour Independence Hall and then move on to Washington DC. After a few days in the Nation's Capital, travel to Niagara Falls, New York and Boston, Massachusetts, before wrapping up your tour in the Big Apple — New York City.