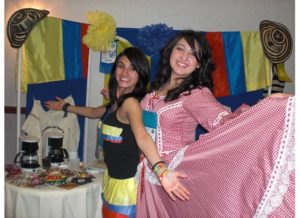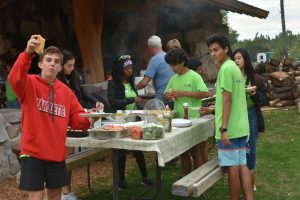 District 6220 prides itself in providing top-notch training for our students and their parents. We believe that providing both the students and parents with the information to make their exchange year a success is vital to the Rotary Youth Exchange program. The better prepared our students are for their year abroad, the more successful they will be. Our orientations are a balanced mix of informational seminars and fun activities.
For Outbound students: Three District Conference weekends during a busy year of preparation for your year abroad.
For Inbound students: Those same three conferences, plus we have special Inbound-only weekends (in late August (location changes from year to year), and a Winter fun weekend in January in Wausau, Wisconsin.
For Rebound students, who have just returned from their year abroad:  A Rebound weekend in early August and attendance at our District conferences.
District 6220 Conferences
Who attends: Outbounds, Parents, Inbounds, Rebounds, Rotex, Rotary Officers
The Fall District 6220 Conference is held at The Waters Resort in Minocqua, Wis. in mid-October. Here, you'll meet our District staff and learn about Rotary and Rotary Youth Exchange, all while having fun and getting to know students from all over the world, and students who went all over the world. We'll get you started on the long-term Rotary Youth Exchange application, and answer all the questions you and your parents have about the program.
The highlight of the Fall orientation weekend is the Saturday night Culture Fair, where all of our Inbound students, along with our own USA students who have come back from their year abroad, work their hardest to convince you that "their" country should be "your" country. You'll probably come to this weekend conference with some pre-conceived notion of where you want to go, but when the weekend is over, you may find your heart and mind pulling you in many different directions. At this point, the world is truly open to you!
Who attends: Outbounds, Parents, Inbounds, Rebounds, Rotex, Rotary Officers
The Winter District 6220 Conference for you and your parents is held in late-February or early March. By this time, you'll know your country assignment, and at this conference, you and your parents will have meetings with our Inbounds, Rebounds and Rotex students to learn about the culture in your new country. You'll learn about culture shock, social customs in other countries, the exchange year cycle, and you'll get to meet with our travel agents. You'll learn how to pack for your year abroad, how to handle money, and about your insurance policy. You'll learn how to solve problems that may come up while you're abroad, and how to adapt to your new country as you begin the process of becoming multi-cultural.
Who attends: Outbounds, Parents, Inbounds, Rebounds, Rotex, Rotary Officers
The third Conference is the big one — the Central States Summer Conference, held in early July at Calvin College in Grand Rapids, Michigan, with nearly 1,200 in attendance. Think of this one as our District conferences — multiplied by a power of 10. It's a busy, high-energy, fun conference bringing together around 1,000 students and Youth Exchange experts from 19 Districts from throughout the Upper Midwest — North Dakota, South Dakota, Minnesota, Wisconsin, Michigan, Indiana, Illinois, Iowa and Ontario. You won't want to miss the "Brazil vs The World" soccer game on Saturday afternoon! See the video below for a student's inside look at the Central States RYE Conference:
Inbound Conferences
Who Attends: Inbound students and District staff
Inbound Orientation
The adventure is just beginning for our Inbound students when we gather for a weekend to learn about life in the USA. It's a fun weekend filled with learning, meeting new friends from throughout the world, working at a service project, and setting goals.
Love is International
The Rotary clubs in Wausau, Wisconsin host the Love is International winter fun conference in January. It's a time to get together again among friends, be active at a service project at one of the local high schools to talk about your life in the USA, and participate in winter activities including sledding, tubing, and skating.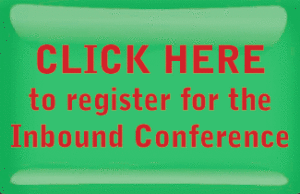 Governor's Conference
Who Attends: District Rotarians and Students
The District 6220 Governor's Conference is held in May, and is optional for our Inbound and Outbound students. For more details, contact your Rotary Youth Exchange Officer.