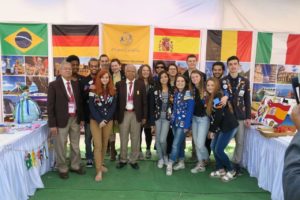 District 6220 offers exchanges with about 40 countries on 6 continents. The list of countries is subject to change from year to year and placement in a particular country is not guaranteed. We encourage you to keep a curious, open mind and be willing to expand your cultural boundaries in many different directions.
Your country choice may depend on a variety of factors, including availability, your age, your language preparation, and even your health or diet. We discuss these details at our October orientations, before you actually make your selection.
We encourage you to be flexible and open to having a fantastic exchange year anywhere in the world. We find that our students gain a great love and devotion to their host country, as well as near-fluency in their host country's language no matter where they go!
| | |
| --- | --- |
| | Check out the country links below to learn more about the countries offered for exchange!  |